CEPROCS Marketing internship
Get to know our CEPROCS Team by participating in our Advertising and Branding internship program. You will work in a stimulating and collaborative international environment where you will gain practical experience and exposure to HR and Marketing processes that will jump-start your career.
Multinațională
Oportunitate de internship pentru studenti.
Companie multinationala din industria automotive prezenta in Sibiu cauta studenti pentru internship in cadrul departamentului de achizitii. Se ofera salariu intre 1500 si 2000 ron.
Cei interesati sunt rugati sa trimita un CV prin email la adresa: This email address is being protected from spambots. You need JavaScript enabled to view it.
Polycontact

Polycontact is an innovative Swiss technology company based in Chur. For over 50 years we have been developing and producing unique, custom-built applications in the areas of micromechanics and sensor technology for the automobile industry.
We are looking for candidates just like you!!!
If you are interested, want to be part of a young team which is building its own future, send us your resume at This email address is being protected from spambots. You need JavaScript enabled to view it., or call us at 0799 909 970 (HR Department)
For internship program, we'll step inside the departments: Finance, Human Resources, Logistic, Production, Engineering, Quality.
Pliant (.pdf).
The KPI Institute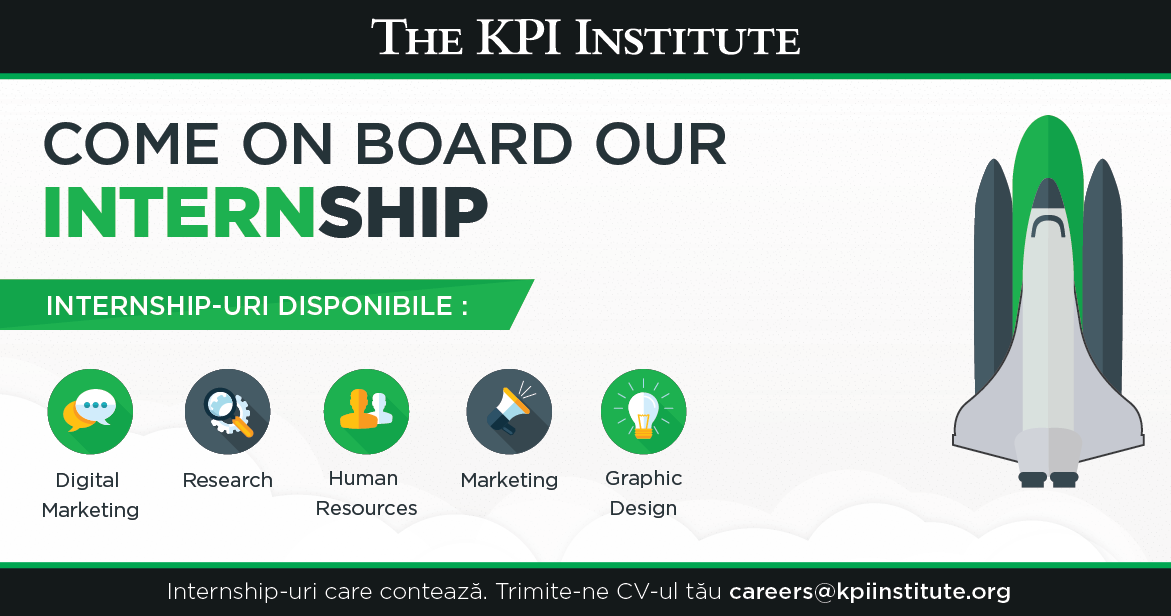 Vrei să faci parte dintr-o echipă tânără, dinamică și motivată să se remarce la nivel internațional?
Primul pas înspre cariera ta începe cu noi!
Dacă îți dorești să:
• Aplici cunoștințele dobândite pe băncile facultății;
• Îți construiești o carieră în managementul performanței;
• Înveți cele mai bune practici de la profesioniști în domeniu;
• Te dezvolți profesional într-un mediu internațional.
Te așteptăm alături de noi în departamentele: Research, Marketing, Digital Marketing, Graphic Design și Human Resources!

Ce îți oferim:
• Program part-time (4-6 ore/zi) flexibil;
• Contract de muncă;
• Participarea la proiecte internaționale;
• Planuri de succesiune în carieră;
• Un mediu de lucru colaborativ;
• Diversitate și mobilitate în domeniul de activitate.
Cum aplici:
Trimite-ne CV-ul tău la adresa: This email address is being protected from spambots. You need JavaScript enabled to view it.
Persoană de contact: Andreea Poponea
Poster (.pdf)
SC 2B Smart Prom SRL
SC 2B Smart Prom SRL
oferă o poziţie flexibila de internship PE proiectul caut-expert.ro cu posibilitatea colaborării ulterioare în sistem part-time, flexibil
Platforma de intermediere servicii caut-expert.ro a intrat in finala INNOVATION LABS 2017
https://start-up.ro/castigatorii-innovation-labs-2017-sibiu/

Activităţile principale vor consta în :
- realizare articole pe diverse teme de interes
- realizare si mentinere baza de date + relatia cu membrii
- gestionare conturi social media, etc.
Durată internship: 2-3 luni cu posibilitatea de a colabora dupa terminarea internship-ului
Beneficii actuale:
- diplomă de internship ro/eng, scrisoare de recomandare
- posibilitatea continuării activităţii în cadrul companiei în cazul în care există sinergie între candidat şi companie (program part-time, flexibil si cu beneficii motivante)
Abilităţi necesare:
• limba engleza - nivel mediu-avansat, rigurozitate şi atenţie la detalii,
• cunoştinţe realizare articole presa
• ideal cunoştiinţe de utilizare Correl, Photoshop sau absolvent al cursului de Google Adwords
CV-urile se pot trimite pe adresa
This email address is being protected from spambots. You need JavaScript enabled to view it.
până în data de 23.03.2017
Continental Automotive Systems Sibiu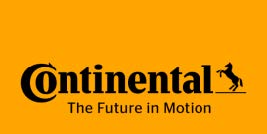 Eşti student şi eşti în căutarea unui internship în domeniul pe care îl studiezi ?
Logistica. Achizitii. Calitate. Financiar
Continental Automotive Systems Sibiu oferă posibilitatea de a acumula cunoştiinţe şi experienţă în domeniu, înca din timpul facultăţii, prin programele de internship desfăşurate pe tot parcursul anului.
Ce oferim:
Proiecte interesante în producţie şi în R&D;
Program part-time - (4-6 ore/zi) sau full-time;
Contract de muncă;
Salariu & bonuri de masă;
Posibilitatea de a continua cu un proiect de diplomă susţinut de noi;
Mediu de lucru dinamic într-o companie multinaţională;
Cum aplici:
Dacă iţi doreşti să acumulezi experienţa într-un mod practic, nu ezita să aplici la adresa de mai jos, pe pozitiile de Internship Continental Sibiu:
http://www.continental-jobs.com/index.php?ac=jobad&id=380192
Persoana de contact: This email address is being protected from spambots. You need JavaScript enabled to view it.
Afiș (.pdf)
General Motors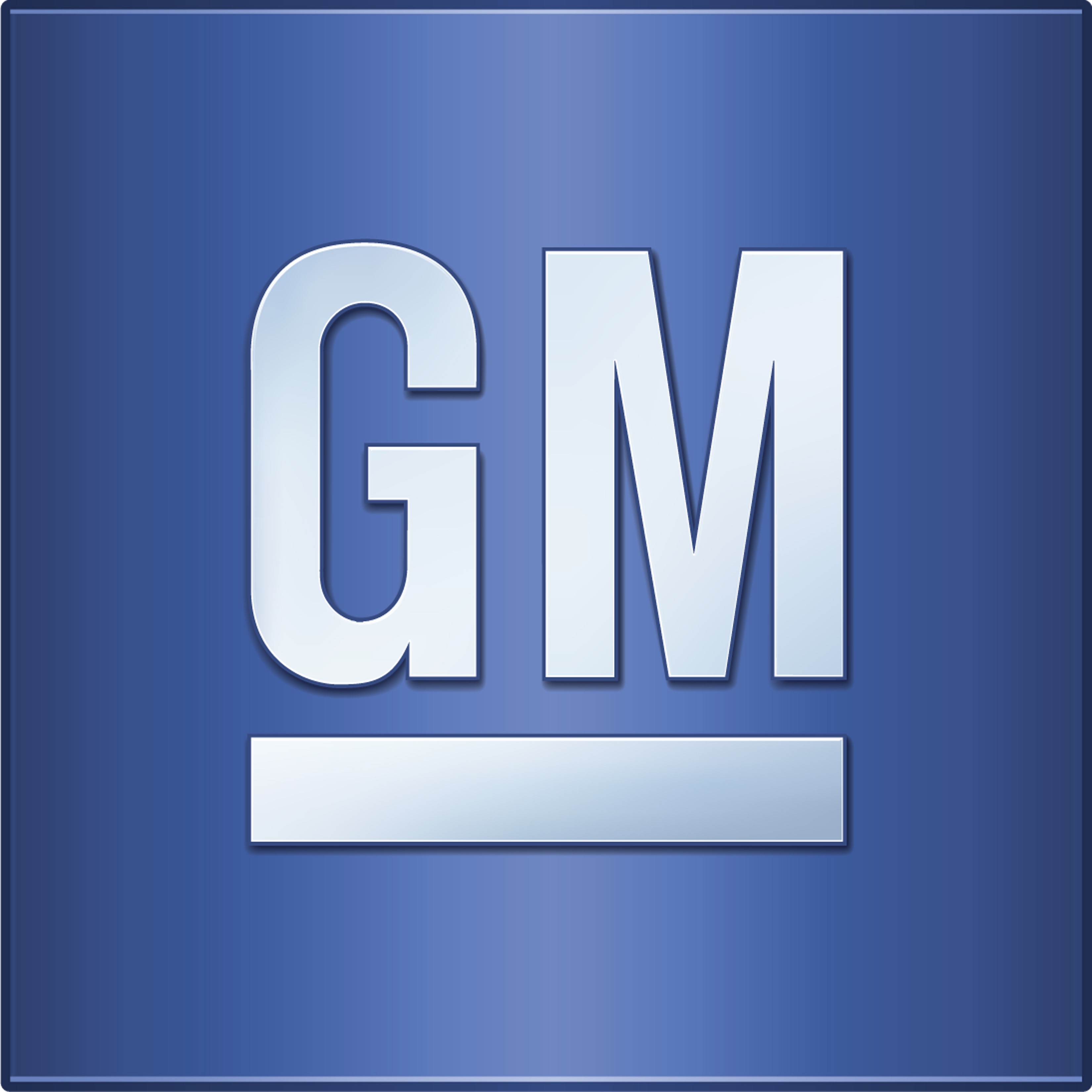 6 Months Internship – Purchasing Department
General Motors, one of the most technologically advanced automobile manufacturers in the world, is looking for new talent!
If you are still a student or a fresh graduate in search of gaining experience in the automotive field in a professional environment, then you are the right person for us.
For additional information, please check the flyer or contact us:
E-mail address: This email address is being protected from spambots. You need JavaScript enabled to view it.;
Phone: +4 0269 505 922; +4 0269 501335
Looking forward for your partnership!
BROROM

Opportunity for students:
Internship for internal and external trade
For other information, please see below flyer or contact us:
Phone: 0720 546 470, 0369 401 086
E-mail:
This email address is being protected from spambots. You need JavaScript enabled to view it.
,
This email address is being protected from spambots. You need JavaScript enabled to view it.
Web:
www.masinicusutbrodat.ro
www.decusut.ro
Looking forward for your partnership!
CITI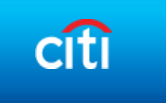 Summer Internship 6 departments
Description
KEY Responsibilities
Participating to product or business/function overviews and introduction Get into working on projects across teams of professionals Participating to presentations and networking with industry specialists Supporting ongoing initiatives related to clients or systems (e.g. database update, presentations charts, etc) Research and reading in order to get as familiar as possible with the units regulatory or other type
http://jobs.citi.com/ro/bucharest/management-development-programs/jobid10161377-summer-internship-6-departments-jobs
European central bank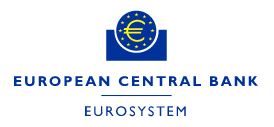 The ECB's traineeship programme offers you the opportunity to put into practice the knowledge you acquired during your studies and get a better understanding of what working for Europe entails. As a trainee you will gain an insight into the ECB's activities and contribute to the ECB's mission. The tasks performed by you as a trainee are supervised and vary according to the unit you join. Some examples include research, drawing up draft reports, compiling statistical data, performing operational tasks and participating in ad hoc studies.
https://www.ecb.europa.eu/careers/contract/traineeship/html/index.en.html
KeepCalling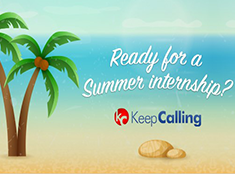 Ready for a summer internship?
Flirting with the idea of getting a job in Sibiu?
You'll have to do it one day, but until then we tempt you with a summer internship. In case your personality is spiced up with an interest in online marketing and a passion for English, then you're halfway there. We mean halfway here!
PREREQUISITES:
English proficiency (reading, writing, speaking);
Passion and enthusiasm for the online environment;
Interest in the marketing field;
Terminal year or Masters student.
Apply at This email address is being protected from spambots. You need JavaScript enabled to view it. by June 19.
Continental Automotive Systems Sibiu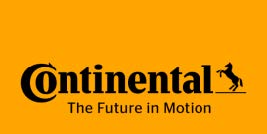 Are you a smart, motivated and dynamic student?
Let's shape the future together!
We encourage you to challenge yourself and apply your theoretical background in a "hands on" internship experience in a multinational company.
This summer, from July to September, you can work in our company as part of a paid summer internship and get in touch with innovative projects and a dynamic working environment.
The positions are available in the following areas: Administration, Accounting, Logistics, Translations and Environment Safety & Health
Apply now!
http://www.continental-jobs.com/index.php?ac=jobad&id=208596
VISMA

Oportunități pentru absolvenții din 2016:
Internship pe contabilitate
Internship pe salarii (payroll)
Pentru mai multe informații, ne găsiți la e-mailul: This email address is being protected from spambots. You need JavaScript enabled to view it. sau la telefon: 0369/454.980
Web: www.visma.com
Flyer Internship (.pdf)
SIGNET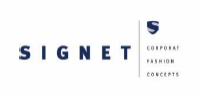 Compania SIGNET CORPORATE FASHION CONCEPTS GmbH cu sediul in Bavaria, Germania este liderul pietei germane in domeniile Corporate Fashion, imbracaminte corporate si textile promotionale. Prin oferta noastra online logokleidung.de oferim clientilor nostri o gama larga de produse textile din portofoliul careia fac parte branduri de renume international.
Daca esti interest de programul nostru de Internship si doresti sa aplici, te rugam sa trimiti un CV la adresa: This email address is being protected from spambots. You need JavaScript enabled to view it. cu subiectul Internship.
Detalii.
SMART ENTERPRISES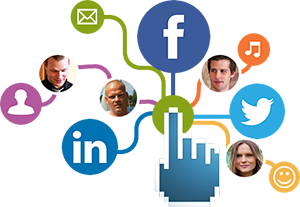 SC SMART ENTERPRISES SRL oferă 3 poziți de internship în cadrul companiei cu posibilitatea colaborării ulterioare în sistem part-time, flexibil pe durata zilei.
Activitățle principale vor consta în :
Promovarea imaginii companiei în mediul online (Administrarea paginilor de Facebook, Linkedin și Google+ ale firmei, redactarea de articole pentru cele 2 site-uri ale companiei)
Verificarea periodică a integrități și corectitudinii informaței prezentată pe site-uri. Actualizarea/modificarea informaței unde este cazul.
rezolvarea/soluțonarea rapidă problemele care apar. Sugerarea optimizărilor.
analiza pieței de ITC
studii de concurență și diverse documentări pentru un nou proiect pe care firma dorește să-l implementeze (data science)
design diverse materiale promoțonale
întrețnerea și dezvoltarea campaniilor de Search și Display (SEM), rapoarte Analitics (constituie avantaj)
Durată internship: 2 luni (noiembrie-decembrie)
Beneficii:
contract de voluntariat, diploma de internship, scrisoare de recomandare
posibilitatea continuării activități în cadrul companiei în cazul în care există sinergie între candidat și companie
candidatul care va fi selectat în vederea colaborării ulterioare va primi o primă de instalare de 350 ron, după care se negociază salariul în funcțe de numărul de ore alocat.
Se consideră avantaj: rețea personală de networking, proiecte online personale (blog, site, etc..) Abilităț necesare: SEO, Google Adwords, experiență în Correl/Photoshop, limba engleză- nivel avansat, rigurozitate și atențe la detalii.
CV-urile se pot trimite pe adresa This email address is being protected from spambots. You need JavaScript enabled to view it. până în data de 1 noiembrie 2014.