What about food waste?
It implies all the food produced for human consumption that is lost or thrown away along the supply chain, from the production process to the consuming phase. Overall, food waste is the power that each person has to influence the future.
Selina Juul's take on waste reduction
In an interesting Ted Talk, Selina Juul, an activist that is encouraging the minimization of food waste, said:"the key to future survival of human civilization is the garbage". She stated that if people stop over-consuming and the waste, we can defeat hunger. Basically, our acts affect the demand for food and the prices of aliments.
Starvation can be stopped
When the price of a product is high, its demand is indirectly proportional, hence, it will decrease. This is what is happening with food and starving people. They do not have enough money to buy food, as the prices are too high for their incomes. Studies show that every starving person can eat three times based on the global food waste.
Research on food waste awareness in Sibiu
In order to see the current level of awareness and involvement of Sibiu's citizens, we conducted a survey that received 102 responses from people of different ages. The predominant answers gathered by our team were from youngsters, aged between 18 and 25 years old who are mostly students (90 responses), people between 25-30 years old (6 responses), and between 30-50 years old (6 responses). The main questions, along with a summary of their responses, are presented below:
"Are you aware of the volume of food wasted every day?": More than half of the people responded positively and they rated their knowledge regarding this subject as very high.
"Do you know the impact that the food waste has on a global scale?": The respondents' answers were predominantly positive, thus, reaching to the conclusion that people know the effects of their food waste.
"Would you be willing to donate the leftovers to an animal shelter?": A lot of people responded that they would be willing to help in the reduction of food waste by donating the leftovers to an animal shelter.
"Are you motivated to contribute every day to reduce food waste?" : People had different answers, however more than 40% of them are highly motivated to reduce the food waste.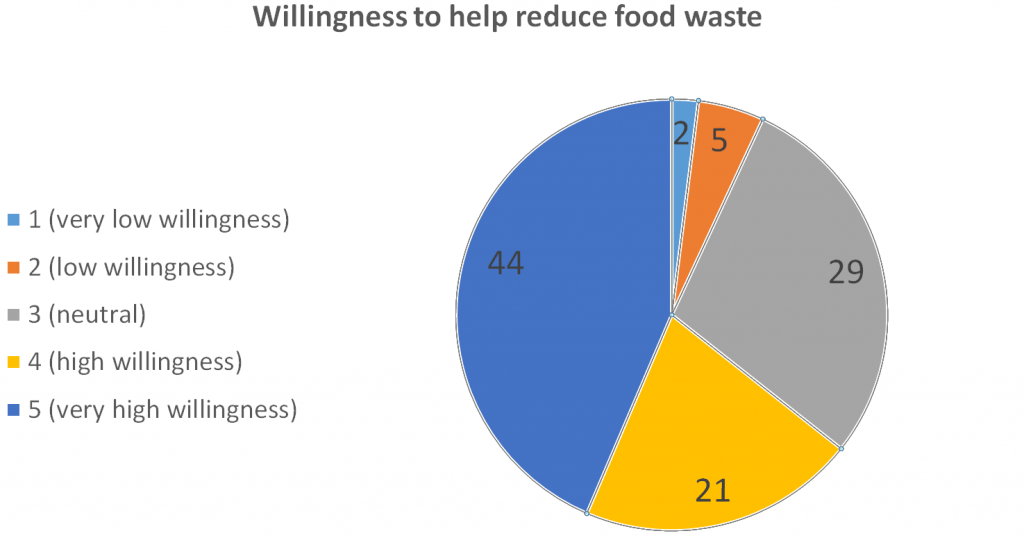 "What product do you usually buy but don't use it on time (until it expires)?": Based on their answers, respondents mentioned that they generally waste the most vegetables and fruits, a percentage of 42.2%. Further, 29,4% of respondents chose bakery products, 21,6% opted for dairy products, whereas the lowest score, of 6,9%, was registered for meat products.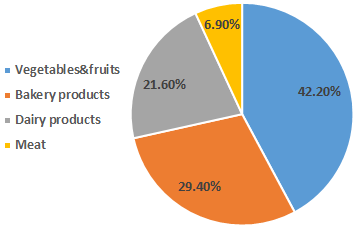 Therefore, as a conclusion to the survey, we note that people are relatively aware of the daily volume of food waste and of the impact that it has on a global scale.
What can we do?

As students, we may support the following measures to minimize food waste:
We can raise awareness by convincing and motivating other students to pay attention to their garbage.
We can donate the leftovers from the cafeteria and from our own food to animal shelters.
Moreover, the students may choose the amount of food they want to consume at the University's canteen. If they want less food, they would automatically pay less for their food.
In addition, we could organize workshops focused on mitigating these problems.
"Buy less, use all, waste nothing"